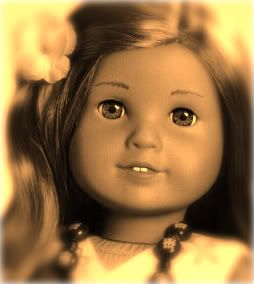 Seriously people, WTF do you want me to say?
Look, she's beautiful, she's one small step on the path to total face mold domination, and she's got a collection that channels the adopted love child of Kailey and Barbie.
But what I really want to know is this: when are we going to get to see her birth certificate?
Because until we do, she's not officially an American Girl.