Who mates when they run? Seriously. If you do, there's something wrong with you and I don't want to know about it (but send me pictures anyway on the QT).
The Playthings people have been on my ass from day one to pick a running mate. Fools. They don't get it. See, I don't NEED a running mate. I'm a doll, right? I get broken, AG slaps on some new parts and I'm good to go. I can't die; no need for back-up.
And as far as running the country, look, I don't need anyone to help with that. Hell, I run Playthings single-handedly. Running the country is just like running a doll message forum. Only maybe not so much talk about wigs.
So, Obama picked his running mate? McCain's still working on it? Whatever. Whoop-de-doo in a can. I hope they'll all be very happy together. But no such drama for me.
What, you're disappointed? Get over it. Here, take a gander at some photos of me and some of my biggest supporters at a recent campaign soiree.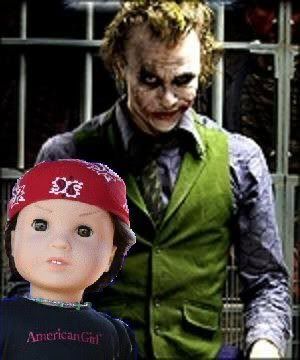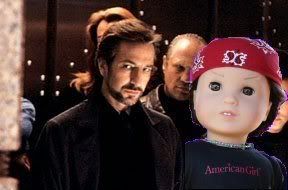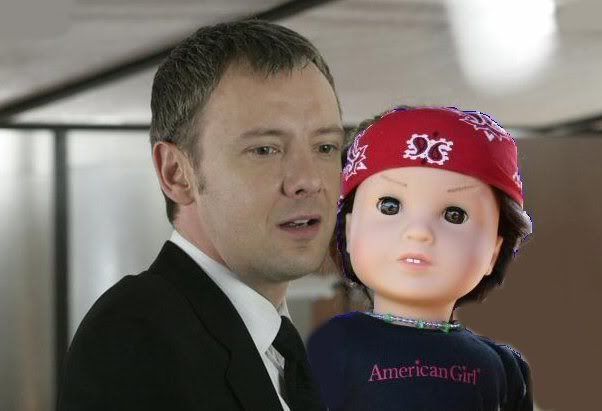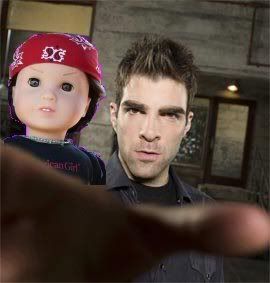 Also, Hannibal? He was unavoidably detained at Gitmo and couldn't make the party, so I brought the party to him: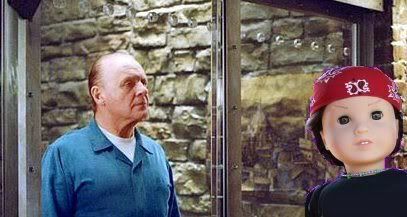 I don't mind telling you that some of these fellows are in line for high-profile Cabinet positions.